HOTSHOTS Dance Le Roc Modern Jive EASTBOURNE UCKFIELD East Sussex Similar to Ceroc.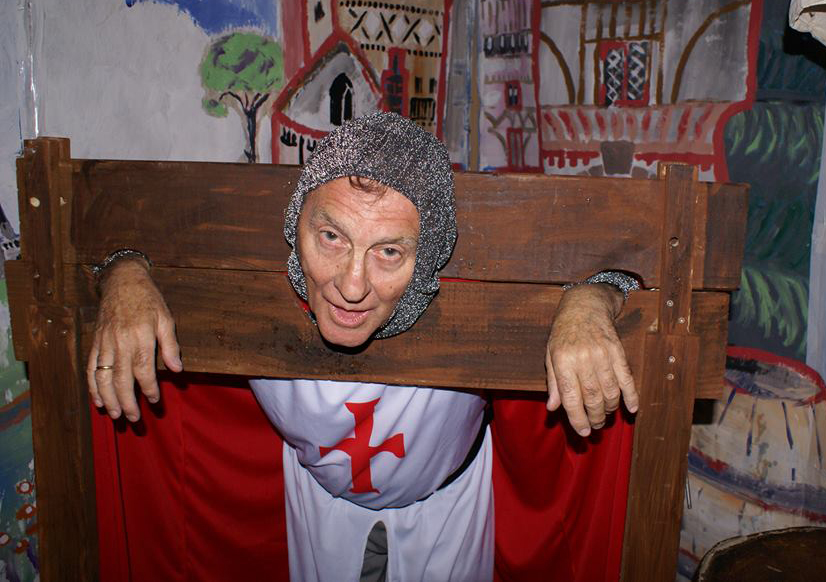 FAQs (frequently asked questions).
What is Le Roc? (also known a Modern Jive)
It's a partner dance that is now a FUSION of Salsa, Latin, Jive, and Swing elements.
Although It's a partner dance, it's man led and all instructions are given mainly for the men - so ladies let him lead - otherwise he cannot do the next move. It's harder for the men - they have to learn the same as the ladies - but also instigate the move! It's his job to lead and make the ladies look good. The ladies get to do the impressive dips and spins!
It's a great social dance and can be danced to almost any music from Pop to Classics.
Once you have learnt just 5 or 6 basic moves you will be able to start to enjoy this great dance.
As you progress and gain confidence, you will find there are literally hundreds of combination moves that keeps Le Roc interesting and exciting - and are out there just waiting to be learnt!
It's a stylish dance that suits young and old alike.
You can dance it to very fast or slow music.
Foot work is minimal and easy to learn.
In Le Roc - it is expected that the ladies ask the Guys to dance - so pick the Guys that dance well - they will not refuse you - the more you dance - the quicker you become proficient.
Guys - of course you can ask the experienced ladies too - the more you dance - the quicker you learn!
How many moves do you teach on your ABSOLUTE Beginners Course?
We teach you 12/14 main basic moves over a six week period - but at your own pace so you wont feel "you can't get it" and you should be more than able to go straight out and "enjoy the dance"! We are very patient and are there to "get you up and running" with the least amount of hassle.
When Is Your Next Course?
We hold courses two or three times a year as and when required. Contact us for details.
What do you do at your weekly Beginners classes? (Also see Dance Classes).
You do not have to turn up on a regular basis - there is no enrolment system - just turn up as and when you choose.
Because new people start every week, you will make new friends and never feel "on your own". Moves are repeated over a period so if you miss a week or two - it's not a problem!
ABSOLUTE Beginners AND Beginners are made Very welcome - we don't forget how daunting it is when you first start! We have run 4 PURE ABSOLUTE BEGINNERS COURSES and therefore offer probably the best ABSOLUTE Beginner lessons around.
If you're really into fitness then Le Roc is the dance for you - these are a few facts.
Because it can be fast-paced (your choice of music) it will help you burn off excess fat, it's also good for toning legs, thighs, hips and stomachs. You can also expect an increase in stamina, energy levels and greater co-ordination - it's a Fun alternative to the gym - what more could you ask of a Great Dance?
Am I too Young/Old?
Le Roc-ers are all ages and come from all walks of life but they all enjoy dancing to music "you just have to dance to"!
Do I need to bring a partner?
Although it's a partner dance all you need to do is just turn up, with or without a partner, because we have a "partner rotation" system, which ensures you meet and get to learn with everyone.
It's a friendly & fun form of Jive Dancing and you can come alone, with a friend or a partner.
What do I Wear?
Trousers or skirts that are not too tight and restrictive which allow freedom of movement. Tops the same.
Black tends to be "the dress code," with ladies tops with some colour - men just black trousers black shirts or t-shirts although this is NOT the definitive dress code!
Shoes?
Ladies - Trainers are not advised as they do not allow you to turn easily - far better are shoes that have leather or smooth soles with straps to hold the shoe on. Also not open toed or too high heels, for reasons of comfort and safety
Gentleman - the same - but just the soles!!!
ARM TENSION
Not too stiff - not too floppy - a medium tension! We will show you!
HANDGRIP
Never Grip hands - you need only a Loose hand hold. Don't use your thumbs to hold either!
DROPS CAN BE DANGEROUS
Don't do them until you are proficient!
Web site contents © Copyright MBMariner/HOTSHOTS 2006, All rights reserved.